One year ago, Nalini Nadkarni and Nathaniel Wheelwright launched their Kickstarter campaign to update and translate into Spanish their book on the ecology and conservation of Monteverde's cloud forests and to make it available free online to Spanish-speaking educators, students, guides, decision-makers, naturalists and ecotourists around the world.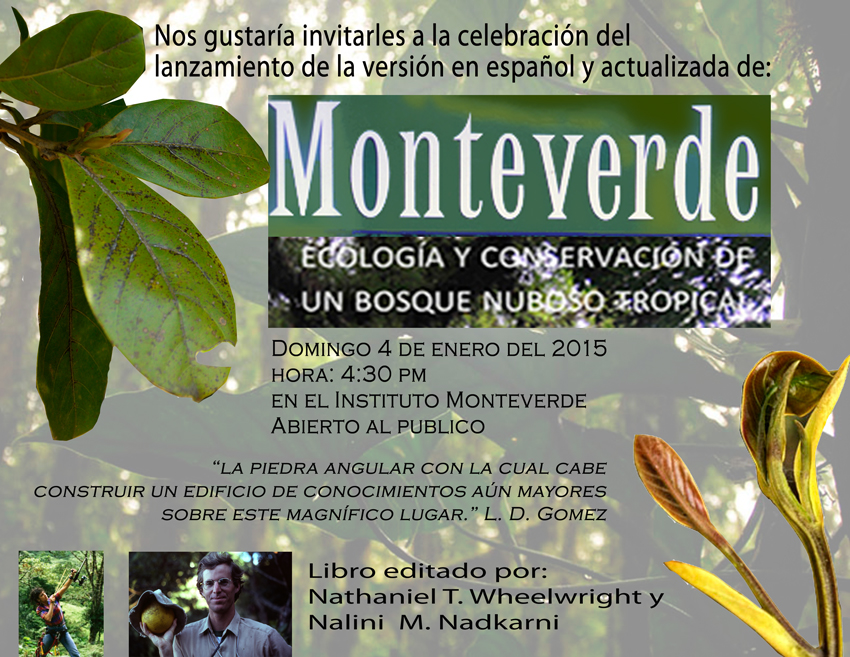 We're thrilled to announce that
Monteverde: ecología y conservación de un bosque nuboso tropical, Wheelwright, N.T., and Nadkarni, N.M., editors, 2014, has just been published as Book 3 in the Bowdoin's Scholars' Bookshelf. The English version of the book is also now available free online.